Barnyard millet has become one of the most important minor millet crops in Asia, showing a firm upsurge in world production.
Barnyard millet grain is a good source of protein, carbohydrate, fiber, and, most notably, contains more micronutrients (iron and zinc) than other major cereals. Despite its nutritional and agronomic benefits, barnyard millet has remained an underutilized crop.
It is very low in calories but is extremely rich in magnesium, fiber, bioactive compounds, and other important minerals and vitamins. Millets are a vital part of a well-balanced diet and moderate consumption of this whole grain is linked with effective weight loss.
You can add any kind of vegetables to this millet. And you can make it like soup consistence.
LETS SEE HOW TO PREPARE:
Barnyard Paruppu Sadam
Course : Breakfast
Cuisine : Indian
Prep time :10 minutes
Process time : 15 minutes
Total time : 25 minutes
Ingredients:
Barnyard millet - 1 cup

Toor dal - 1/4 cup

Onion - 1

Tomato - 1

Green chili - 4

Ginger-garlic paste - 3 tsp

Chili powder - 2 tsp

Turmeric powder - 1/4 tsp

Mint - handful

Coriander leaves - handful

Mustard seeds - 1 tsp

Lemon juice - 1 tsp

Groundnut oil - 3 tsp

Salt - as per taste

Water - 2 cups
Instructions:
Soak toor dal for 15minutes.

In a cooker add groundnut oil, once heated add mustard seeds, allow them to crack, then add green chili and fry.

Add chopped onions, sauté them well, add ginger-garlic paste, sauté them until raw smell goes. Then add chopped tomato and sauté them.

Now add mint leaves and mix well.

Add soaked toor dal along with soaked water into it and mix.

Now add washed barnyard millet to it and mix well.

Add chili powder, turmeric powder, then add salt as per taste.

Add 2 cups of water to it and add lemon juice.

Finally add chopped coriander leaves and cover the lid and cook for 5 whistle.

Serve hot!
CHECK OUT MY OTHER YOUTUBE VLOG SERIES IN BLOG FORM, LINKS ARE GIVEN BELOW:
Other way to traditional way series blog and youtube link given below:


Chicken Gravy & Rajamudi rice (EP1 Rocket Stove)
https://www.youtube.com/watch?v=NbnO0tszqQs&t=19s
Green Chili Prawns & Black rice (Kavuni rice) (EP2 Rocket Stove)
https://www.youtube.com/watch?v=vXUqPpE7SWM&t=220s
Paneer Pot Briyani & Sesame Brinjal Fry- veg (Rocket Stove EP3)
https://www.youtube.com/watch?v=HaJJ1qBJJlg
Egg Drop Gravy with Chapathi || Rocket Stove EP4
https://www.youtube.com/watch?v=URYSsxXt5C4
Silver Pomfret Fry ||Rocket Stove EP5
https://www.youtube.com/watch?v=bmsAlLnBvF4&t=21s
Pictorial :
groundnut oil
mustard seeds
green chili
onions
sauté them
ginger-garlic paste
tomato
mint
turmeric powder
salt
chili powder
soaked toor dal
barnyard millet
lemon juice
water
coriander leaves
cook for 5 whistles
serve hot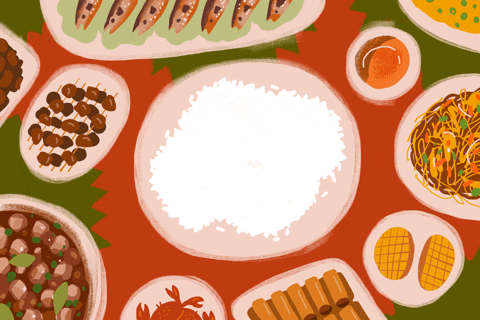 "Magical millets for your health"
Other 6th month baby food link below:
Ragi Powder (Home-made) - for Babies
Sprouted Ragi Powder for babies
Homemade Rice-Moong Dal Cerelac
Ragi Porridge
Rice Moong-dal porridge